Instant Face Lift Reviews: Unpacking the Ingredients Behind Skin Care's Most Promising New Products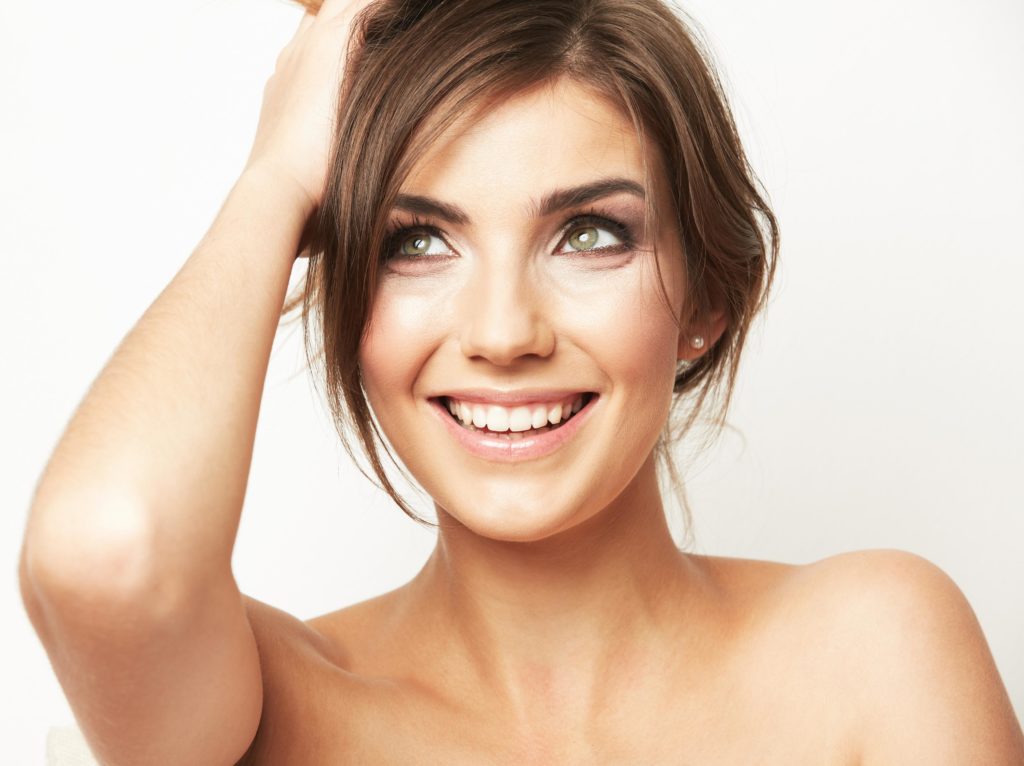 We're not ashamed to admit that we've looked in the mirror and on at least one occasion have pulled back our skin, imaging what a face lift might do for our aging appearance.  Yet the idea of undergoing the knife or receiving injections can be daunting for even the most adventurous among us. (Does anyone actually like the idea of having someone come at their face with a sharp object?).
Fortunately, the skin care industry has come a long way in offering products with innovative ingredients that can greatly improve the overall appearance of the skin, including a reduction in the signs of aging.  Some of the newest products on the market have even been dubbed "instant face lifts" for their fast-acting results.  But with so many products now making this claim, how do you know which one will work effectively for you? In this article we'll look at some of the most highly reviewed instant face lift products for 2019 and examine the main ingredients that make them so promising. 
Best instant face lift reviews of 2019
To compile our list of the most highly reviewed instant face lift products currently on the market, we scoured the internet (namely Amazon and popular beauty websites) and selected 7 products ranging from drugstore buys to high-end commodities.  Our main goal was to see what lies behind the hype and which ingredients (if any) these products have in common.  Here's what we found:
The most affordable product on this list, the Cos Naturals Instant Face Lift claims to offer immediate results upon application by tightening and firming the skin and reducing fine lines and wrinkles.  The product description also states that it contains "a dose of stem cell treatment" to keep the skin "healthy and protected." However, the ingredients list on the packaging is questionable as it does not contain any identifiable stem cell derivatives.
The Needles No More Wrinkle Smoothing Cream touts its blend of peptides and minerals that "mirrors in-office effects" to smooth wrinkles and give you that freshly Botox-ed look without an injection. The ingredients list boasts neuropeptides (more about these later) such as Palmitoyl Hexapeptide-52 and Palmitoyl Heptapeptide-18, which act in a similar way to Botox in that they interrupt the passage of neurotransmitters to the brain that tell muscles (such as those that cause frown lines) to contract1. Pretty cool, huh?  
However, be aware that these neuropeptides are found at the end of a very long list of ingredients, so what amount is actually present in the cream – and therefore its effectiveness – is up for debate.
This product is sold at a lower price point than many others on this list, but it still rates high among consumers for effectiveness. This cream can be used day and night and claims to hydrate and firm skin to give it a "lifted look" that is visible from the first use.  It contains palmitoyl pentapeptide-4, an amino acid chain that has been shown to repair damaged skin and improve the look of fine lines and wrinkles. The Regenerist Micro Sculpting Cream also contains niacinamide, which is a form of vitamin B3 that can repair skin damage and reduce inflammation, particularly in people with acne or rosacea 2.
This high-end product packs a powerful punch of peptides and antioxidants that promise to smooth wrinkles, regenerate cells and even lift sagging skin.  Palmitoyl tripeptide-5 is the star here, as it speeds up collagen production, which is essential to maintain youthful skin. Antioxidants are important in skin care products because they neutralize free radicals, aka those nasty little molecules that we encounter through UV radiation and pollutants and that damage our healthy skin cells.
Don't let La Mer's Lifting Contour Serum's long list of tongue-twisting ingredients scare you: this serum contains tons of fruit extracts, along with niacin and acetyl hexapeptide-8 to fight off free radicals and reduce the appearance of wrinkles. However, with so many different ingredients packed into one ounce of product, it's hard to say how much impact each individual ingredient actually has, plus its hefty price makes it out of reach for many consumers.
Although this face lift cream comes in a syringe-like applicator, it is applied topically – no injections required! The ingredient list for Oro24Karat's Face Lift Cream may sound similar to those of the other products listed here, but there are some key differences. In addition to acetyl hexapeptide-8, this cream contains super moisturizing hyaluronic acid as a main ingredient, along with vitamins A,C and E, and – yes – gold (which apparently is an antioxidant and can reduce inflammation – who knew?).
This instant face lift serum contains a unique blend of peptides and plant stem cells to provide both healing and preventative effects on aging skin.  For example, palmitoyl tripeptide-1 strengthens the skin's structure3 while stem cells like Perilla Frutescen extract have been shown to have anti-inflammatory and even anticarcinogenic (aka cancer fighting) properties4. 
The combination of these minerals not only moisturize and plump the skin, they also work to smooth, lift and tighten the skin, all while disarming free radicals that lead to cell damage.  The youth-restoring effect is visible immediately while also producing long-term anti-aging benefits.
You've probably noticed a trend appearing among the ingredients of these instant face lift products, but what do these long, scientific words actually mean for your skin?
While all of these products contain ingredients that hydrate the skin, the real stars of the show are peptides and botanical extracts, both of which lead to skin regeneration and can lessen the signs of aging.
Read on for some key takeaways.
What exactly are peptides?
As briefly mentioned above, peptides are chains of amino acids, the organic compounds that combine to form proteins.  One important protein found throughout the body (including our skin and hair) is collagen.  As we age, our body produces less and less collagen, leading to the loss of skin elasticity and strength, which in turn leads to wrinkles and sagging5.  
Bummer.
The good news is that some peptides work to encourage collagen production, which means fewer, less noticeable wrinkles. Palmitoyl tripeptides 1 and 5, for example, are synthetic peptides that stimulate collagen production, resulting in firmer, smoother skin6.  In fact, palmitoyl tripeptide-1 has been shown to produce results similar to retinol, so this peptide can be a good alternative for people with sensitive skin who want the anti-aging benefits of retinol without its potentially harsh side effects.
 Other peptides, known as neuropeptides, improve the look of aging skin by inhibiting the body's signals telling facial muscles to contract.  Weaker muscles contractions = less noticeable wrinkles. In other words, they're like Botox-lite, but without the frozen look (and no needles!). To get the benefit of neuropeptides, look for products that contain hexapeptides, such as acetyl hexapeptide-8 or palmitoyl hexapeptide-18.
Out of the 7 products listed above, only Valice's Infinity C-Stem Lift contains both types of peptides, so you'll get both the collagen-boosting and muscle contraction-blocking benefits in one product.
What about stem cells?
You may hear the word stem cell and think of umbilical cord blood or other human-harvested material.  So, is this what's in today's skin care products? 
Fortunately, that's a no.
The stem cells we're talking about are derived from plants, not people.  Stem cells are unique from other types of cells in that they have the ability to become virtually any type of cell, so they have huge potential for encouraging the regeneration of skin cells.  But don't worry, applying plant-derived stem cells won't cause your face to sprout, since the cells found in skin care products are not actually living.
Instead, the majority of the products we listed contain plant extracts, which carry antioxidant benefits and the potential for skin regeneration – you just won't actually grow new skin.  By blocking free radicals from damaging the skin, plant extracts can protect the skin from damage that causes the signs of aging, while other agents in the extracts encourage cellular turnover by nourishing the skin7.
Cellular turnover is the process by which dead cells are sloughed off, leaving room for new skin cells to reach the top layer of the skin.  This process slows as we age and can be further affected by environmental factors.  By increasing cellular turnover, collagen production is increased and the skin looks plumper, smoother and more luminous.
Still, not all botanical extracts are created equal.  Citrus fruit extracts, for example, can be harsh on sensitive skin, while others – such as aloe and rosmarinic acid (rosemary) have a calming effect.  For the greatest antioxidant benefit, look for grape seed oil or – even better – acai extract (often listed as Euterpe oleracea extract), which contains more antioxidants than even grapes and blueberries. 
Always keep in mind that if a plant extract is near the end of a long list of ingredients, it means there's not much of it in there (this goes for all other active ingredients as well), so avoid products that appear to have a large number of "filler" ingredients listed before the more important ones.  (Check out the Infinity C-Stem Lift to see how we keep the most important ingredients at the forefront).
Conclusion
While no topical product on the market is going to give you the same effect as more invasive procedures like Botox or cosmetic surgery, the success of the instant lift products we reviewed is proof positive that you don't have to go to great lengths (or shell out thousands of dollars) to achieve youthful, beautiful skin.  We love the fact that researchers are finding more applications for ingredients like peptides and botanical stem cells that offer natural ways to enhance the skin and fight the aging process. 
So before you go under the knife or needle (or even if you have already), try out an instant lift product and let us know what you think!
Article references: